Protocols
DeFi Saver Compound Dashboard Quick Start Guide
An overview of our brand new Compound dashboard and all available options.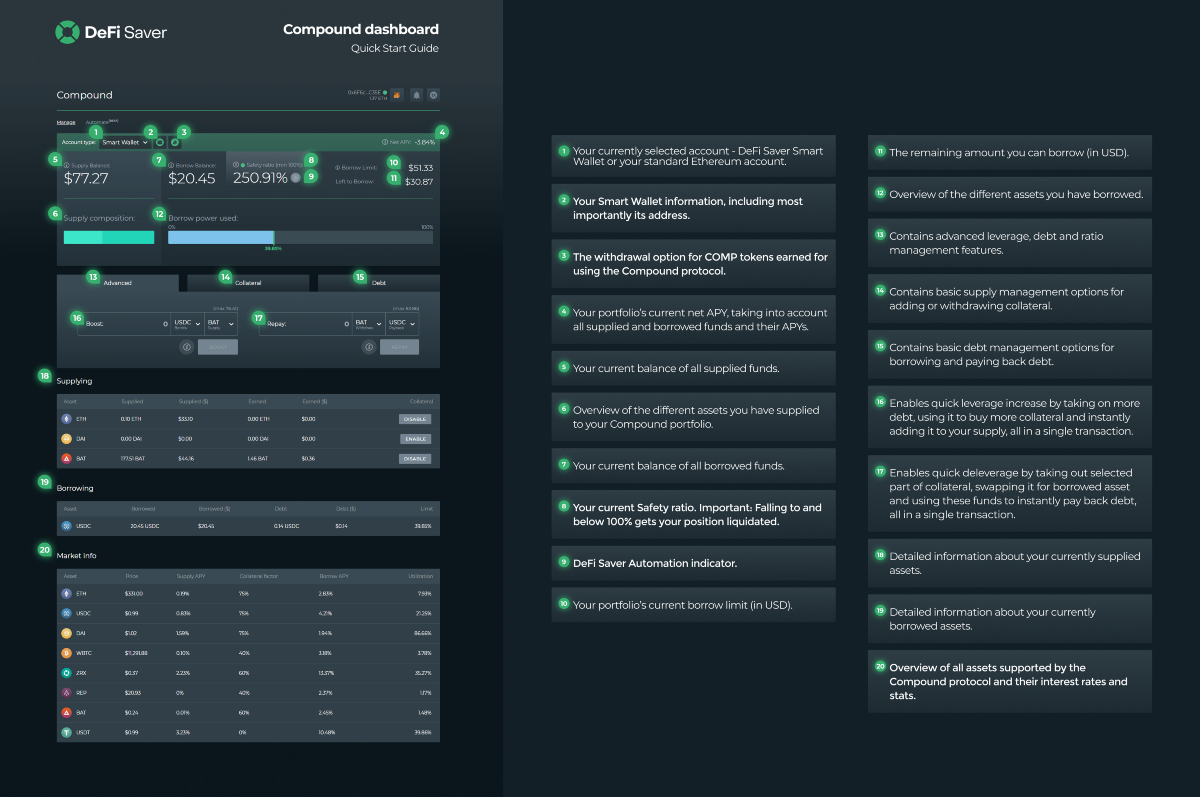 The goal with designing our new Compound dashboard was to create a both intuitive and powerful management tool, but we also understand that it's very different to our previous Compound dashboard.
Moreover, it's also different than any other Compound management app out there and has some unique features that you may not have come across before.
This is why we put together this handy quick start guide (which you are absolutely free to download and share wherever):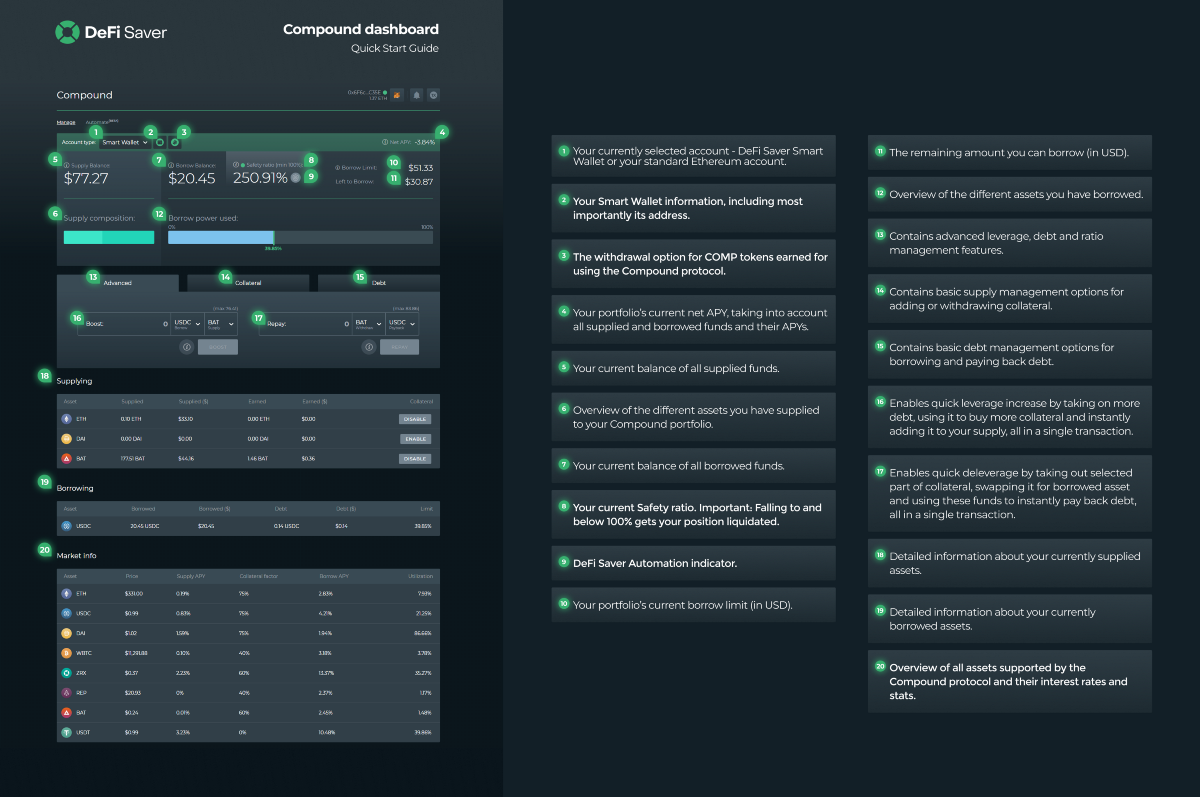 If you happen to have questions about anything regarding Compound, please feel free to jump into our discord server and ask away. There's a bunch of friendly people already there, as well as all of ous from the DeFi Saver team, so you'll definitely get all the answers you're looking for.
In case you missed our previous Compound related posts, we also suggest checking out these two:
We are still working on more cool features for Compound and we're super excited about sharing them in the coming week. Make sure to stay tuned and we'll talk soon! ;)
Stay connected:
🌍: DeFiSaver.com
💬: Official Discord
📢: Official Twitter