News
DeFi Saver in 2019 — a year of building and growth
From the moment we first launched CDP Saver on the mainnet to ending the year with over 160 CDPs and over 55 000 ETH managed by our…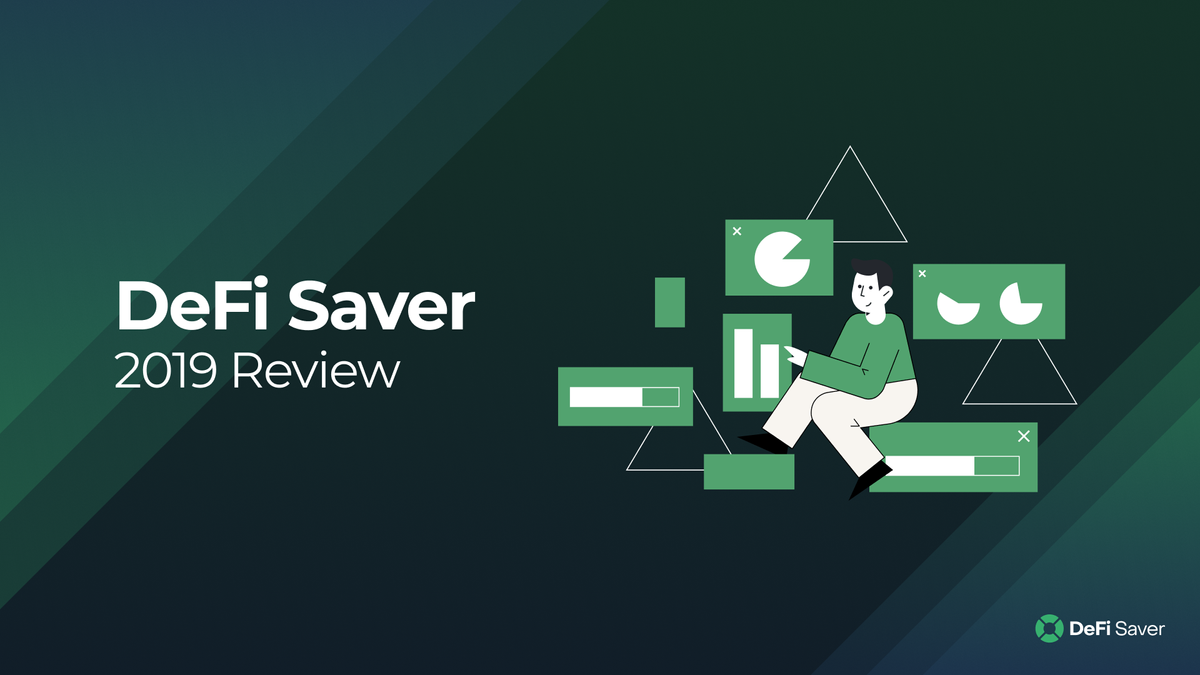 From the moment we first launched CDP Saver on the mainnet to ending the year with over 160 CDPs and over 55,000 ETH managed by our Automation system, 2019 has been an amazing year.
You've been with us through all of it and we invite you to join us once again as we take a look back at what took place throughout 2019.
Connecting the DeFi dots
Although we initially set out to create a MakerDAO management and liquidation protection app, we soon changed course and started putting different DeFi legos together in order to create one of the most complete management applications for decentralized finance.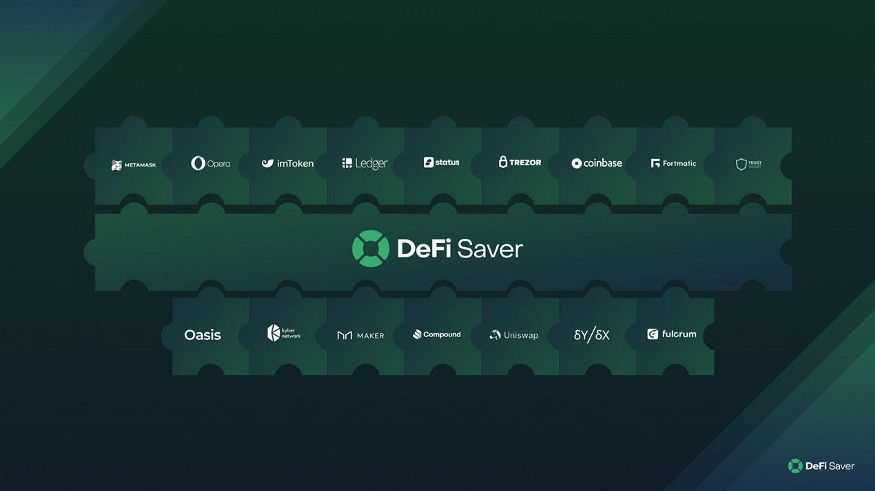 During 2019 we introduced features and integrations such as our alternative Maker dashboard with Boost and Repay, an alternative Compound dashboard with direct Compound-CDP interactions, a lending-focused Smart Savings dashboard with now four different Dai lending options available. We also introduced the fan favourite CDP Automation feature, as well as automatic CDP migration that helped many users who were stuck because of limited available liquidity and, finally, there was DeFi Explore as a browser of Maker MCD positions. Try reading all of that in one breath.😎
On top of these protocol integrations and solutions, we also integrated Kyber, Uniswap and Oasis decentralized exchanges (with more coming soon!) and added support for Ledger and Trezor hardware wallets, as well as MetaMask, Fortmatic, WalletLink, WalletConnect and mobile wallets support.
With all of this available, you made over $16,100,000 worth of volume on DeFi Saver.

And the really crazy part is that we didn't even implement any tracking for the first few weeks, so huge thanks to the Kyber team for making us fix that as soon as possible. We're very glad that we've been on the top lists of every one of their reports ever since.
More cool stats
We're pretty proud and happy about all the numbers we have for 2019, so we wanted to share some more of them, starting from the back.
Our built-in exchange has so far only been available as a side widget, so it's no wonder it's only seen about $180,000 of volume with around 300 total transactions. That's still a respectable average of about $600 per transaction, though. And in case you haven't used it so far, we should highlight that, like the rest of DeFi Saver, it, too, sources liquidity from multiple DEXes in order to get you the best deal for each request.
Next up we have our Smart Savings lending dashboard, which has seen great adoption ever since introduction, with over 220 unique users by the end of the year. Since the funds are tied to DSProxies and some users are deciding to use Maker's DSR, we don't quite have the total amount of DAI supplied, but we've seen many transactions with tens of thousands of DAI in the total 1650 transactions that the dashboard has seen so far. Kudos to you.👏
Finally, we come to where the most volume magic happens. You guys have made a total of 6,287 Boost and Repay transactions which resulted in $15.9 Million worth of volume. That. Is. Amazing.🔥
What's even more amazing is how balanced the two turned out to be — there were a total of 3,143 Boosts and 3,144 Repays. And we should note that out of those 6,287 transactions, as many as 1,563 or around 25% were automated. Only 40% of the automated transactions were Boosts, though, meaning most of the automated actions made by DeFi Saver were with aim of protection against liquidations. The last few weeks have shown a change in the market trends, though and since January 1st as many as 79% of automated actions were Boosts.🚀
Through highs and lows, you stuck with us and shared support all over the place. This means the world to us and we cannot thank you enough for all the kind words and cool comments.

Thank you for sticking with us and let's all have an amazing 2020. Onwards and upwards!💪