DeFi Saver Newsletter: December 2020
Welcome to our latest monthly release covering December events, updates and stats!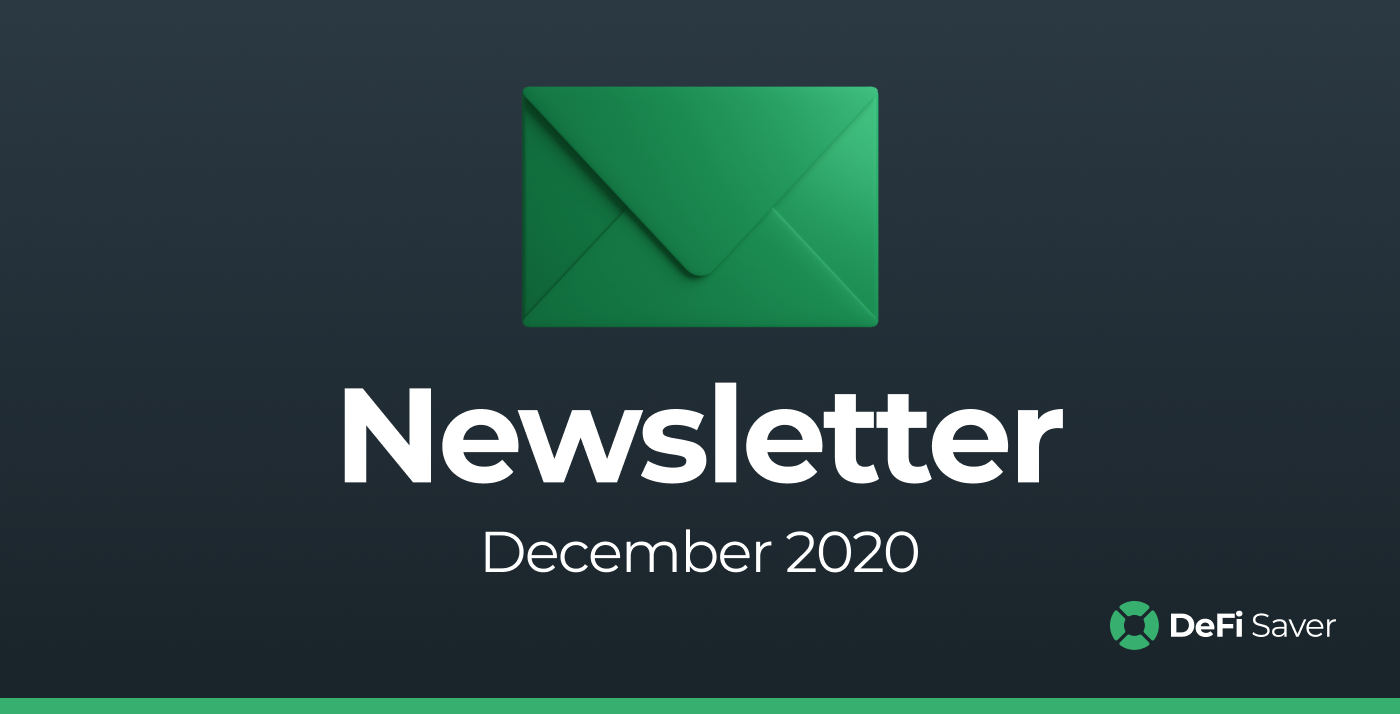 December turned out to be a continued redemption ark of the tale that was 2020, at least for any participants in the decentralized finance and more general crypto space. We've mostly had grandpa Bitcoin to thank for this, as it broke its 2017 all-time high at the beginning of the month, after which Ether started to catch up from the middle of December onwards.
At the same time, the teams in decentralized finance space kept building regardless of market movements, as per protocol (pun intended), with some of the month's highlights being the release of Aave v2, Uniswap governance passing their first successful vote (to create a Grants program) and the insurance protocol COVER being exploited through an infinite mint bug (though the COVER team quickly came up with a plan to undo the damage).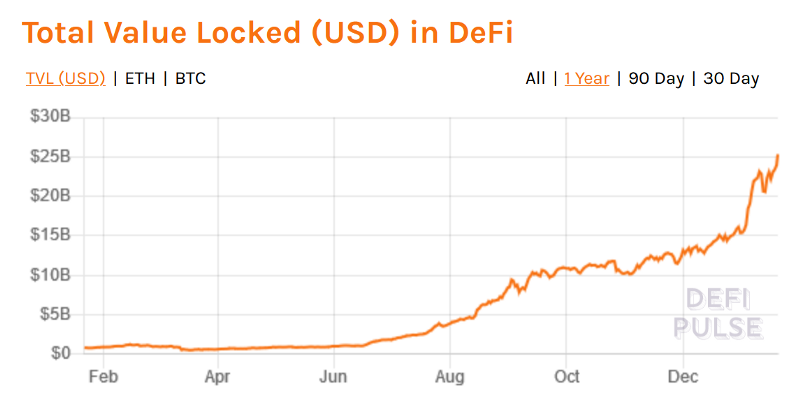 We even had our own DeFi Christmas with the 1inch team launching the project's governance and airdropping $1INCH tokens to numerous previous users precisely on December 24th.🎄
As for us at DeFi Saver, we were mostly focused on our next big thing that's in the works, but we also slipped in a few public updates.
DeFi Saver news and updates
Aave v2 released and integrated into DeFi Saver
Aave released version 2 of their lending protocol, with a number of improvements, including gas optimizations, higher LTVs for many supported assets, as well as lower stablecoin borrowing rates by design.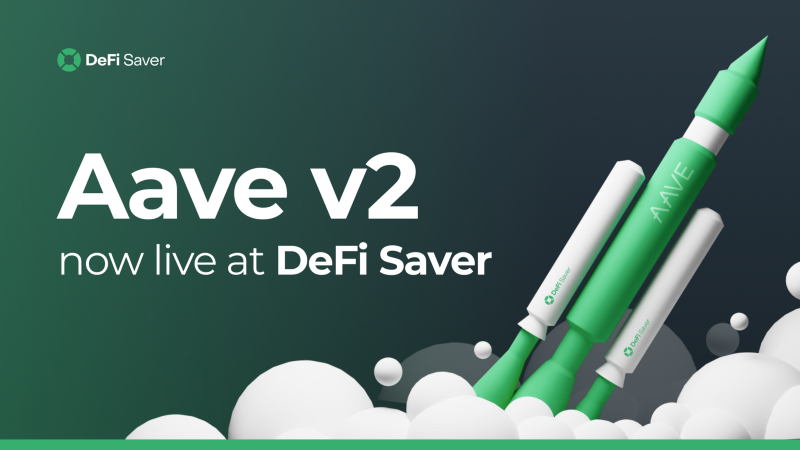 We posted a summary of some of our favourite new things in Aave v2 in our introductory post, and you can already manage Aave v2 positions in DeFi Saver.
Note that Automation for Aave v2 and v1 to v2 migration options are currently in the works and should go live in the coming weeks.
DeFi Saver featured at DeFi Llama
If you ever wondered what amount of funds is currently managed by Automation in comparison to value locked in other DeFi projects, you can now quickly check that at any point at DeFi Llama.
It's very cool for us to see DeFi Saver stats on a leaderboard with other major projects, and we're also in talks with DeFi Pulse about having DFS listed on their leaderboard, too.
Kyber stats tracking
Having simple, easily accessible stat tracking apps is always handy, and the Kyber team recently rolled out an updated tracker for any trades done via KyberNetwork.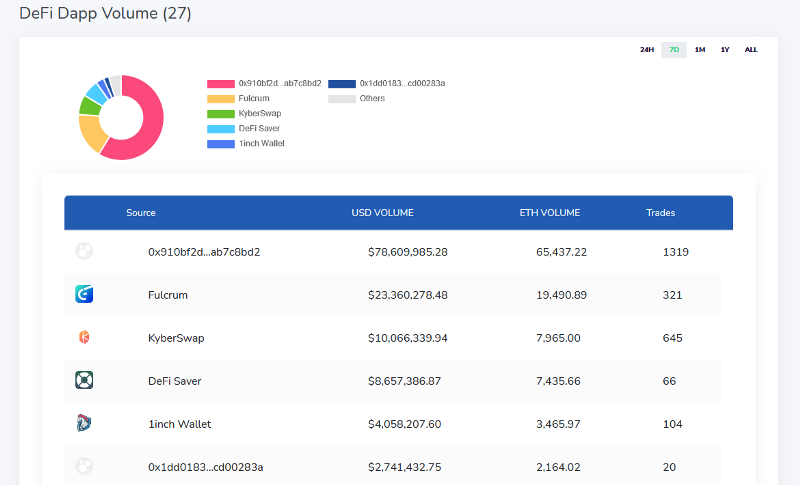 You can now check all Kyber trading stats, including those of DeFi Saver, at https://tracker.kyber.network/#/defi.
As a reminder, the 0xTracker was also updated earlier and offers more insight into DEX trading activities at https://0xtracker.com/.
December stats
As of December 31st, there were a total of 549 MakerDAO, 75 Compound and 32 Aave positions with Automation enabled — an increase of 100 positions over November. Additionally, the total amount of managed collateral has gone up to beyond 630 000 ETH and 500 WBTC.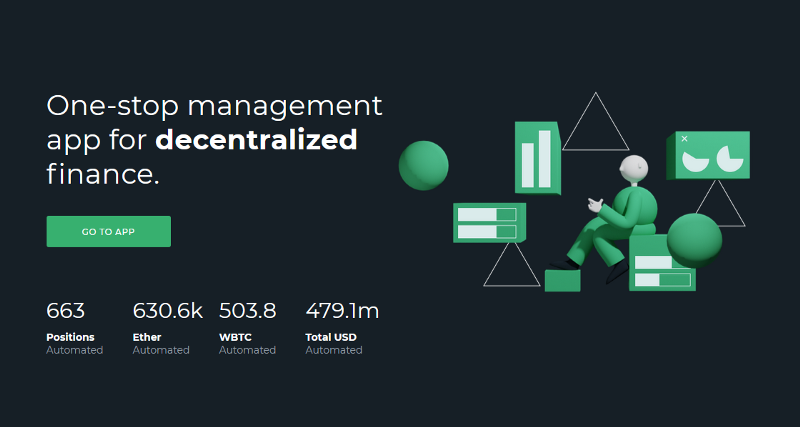 Overall, user activity on DeFi Saver in December resulted in over $80m in volume made in over 5,000 unique transactions, including Boosts, Repays, and other leverage and debt management actions.
This is another monthly record for DeFi Saver, once again surpassing the record set just the previous month. 🥳

Community shoutouts
As always, we also want to take a minute to share some of you that showed support for DeFi Saver during the month of December.
We've noticed quite a few posts praising Automation services, one of which was from Tetranode, a prominent participant in the crypto Twitter universe.
Additionally, there was also ripebanana who highlighted Automation as the only safety one needs in terms of their Maker position.
Finally, we also had JKLouis sharing an appreciation post for our Brave/Edge/Chrome and Firefox gas prices extension.
That would be all for our December newsletter, but definitely expect to see a more interesting year roundup and roadmap preview post to show up soon.
Stay connected:
🌍: DeFiSaver.com
💬: Official Discord
📢: Official Twitter