DeFi Saver is now LIVE on Arbitrum and Optimism
Optimistic scaling, Lending, and borrowing on L2s with Aave v3, Assets bridging at the best rates with LI.FI aggregator and more.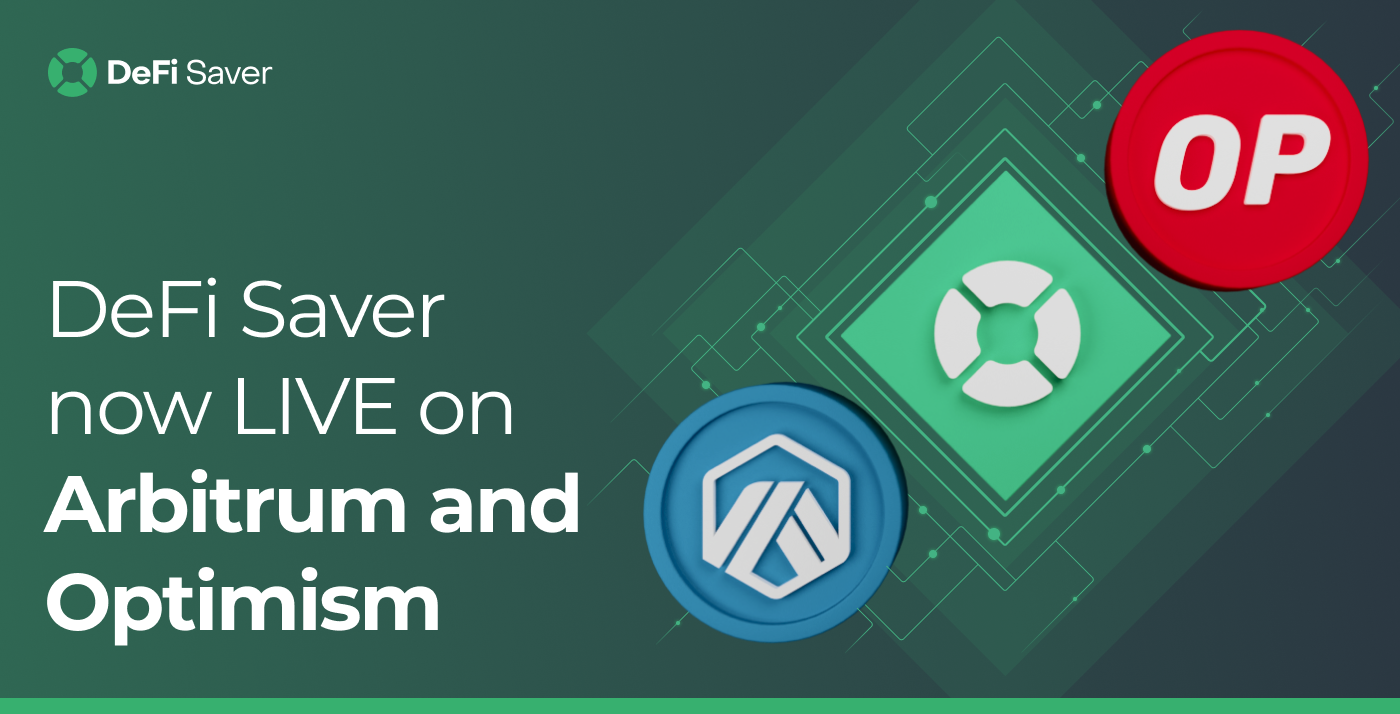 We initially went live on the mainnet in April 2019, at a time when the ecosystem consisted of two or three protocols and the term "DeFi" wasn't even coined yet. It was a vastly different time than today, as the space was extremely small, but things felt promising. As time went by, and both the number of protocols and users grew drastically, we unfortunately started seeing network congestion and growing transaction fees making DeFi inaccessible to an increasing number of users.
After more than three years, 100,000+ user transactions and more than $6b in trade volume made on the Ethereum mainnet, we're glad to be in a position where we can start making DeFi accessible to everyone once again.
Today we're thrilled to share that we're expanding to L2s and as of now you can use DeFi Saver on Arbitrum and Optimism. Check it out now at https://app.defisaver.com/ or read on for more details.
Optimistic scaling
The two networks we're going live on today are Arbitrum and Optimism, both optimistic rollups and both EVM equivalent, meaning that any protocol or dapp live on Ethereum mainnet should have no difficulty deploying to these, too.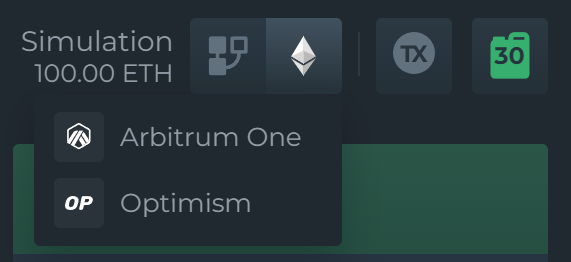 Both of the networks launched mid-last year, though Arbitrum managed to pull ahead with a respectable TVL of $2.6b (and a peak of $4.1b), while Optimism is yet to break the $1b mark. However, the latter did recently announce the Optimism Collective and the OP token which are likely to become major growth drivers for the network.
We feel that it's important to note that we have no favourites between the two and we're supportive and appreciative of both teams for their continued efforts in scaling Ethereum and providing a growing number of users with a great experience.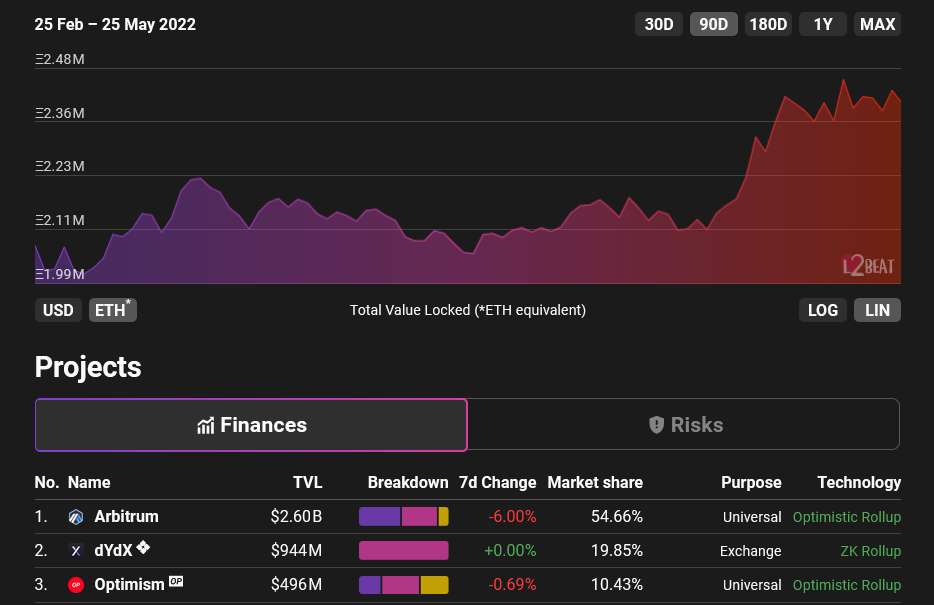 While both of these layer 2 networks aim to fully inherit the security of the Ethereum mainnet, it's important to recognize that this is not yet completely the case and users should be aware that currently different risks exist in regards to fraud proof systems these networks use, as well as upgradeable smart contracts and currently centralized validators. We strongly suggest that everyone educates themselves on these risks before jumping in and you can, for example, use the incredible L2BEAT.com as a starting point for your research.
Lending and borrowing on L2s with Aave v3
Being best known for managing options for lending protocols, it only makes sense that we're going live today with support for Aave on both Arbitrum and Optimism.
Aave is a protocol we have had integrated since early 2020, when it was still at v1, and it's been a pleasure watching them iterate and grow since then. While v2 already featured significant improvements, v3 feels more like an evolution than an iteration, with entirely new features like portals, as well as improved efficiency through innovative options like the efficiency mode and isolation mode.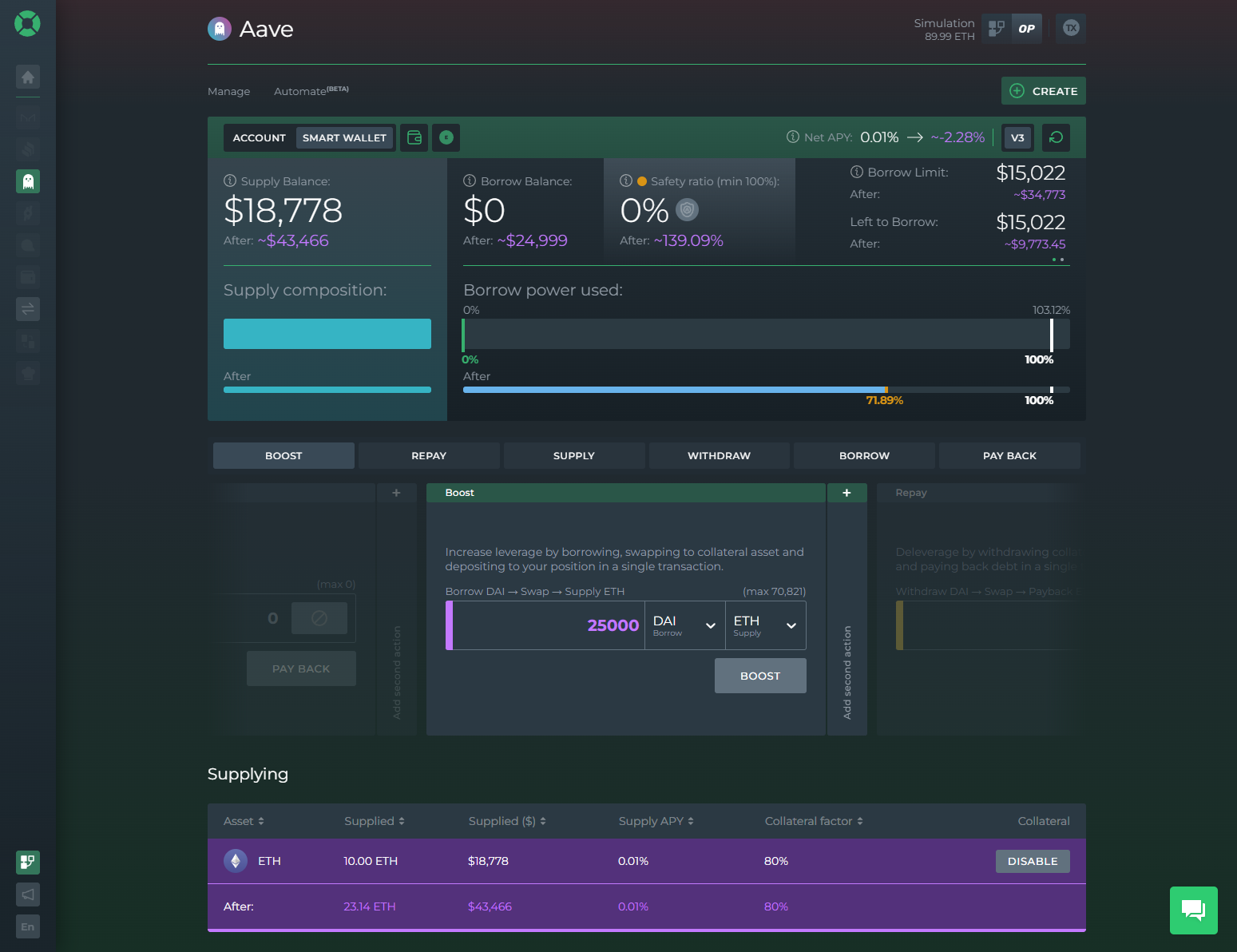 One thing we'd recommend to any and all users looking to migrate from mainnet to these L2s is to check liquidity and general asset availability of any tokens they're looking to potentially leverage. Not all markets that Aave has on the mainnet are available on Arbitrum and Optimism and you definitely don't want to spend the time and ETH for bridging assets back and forth.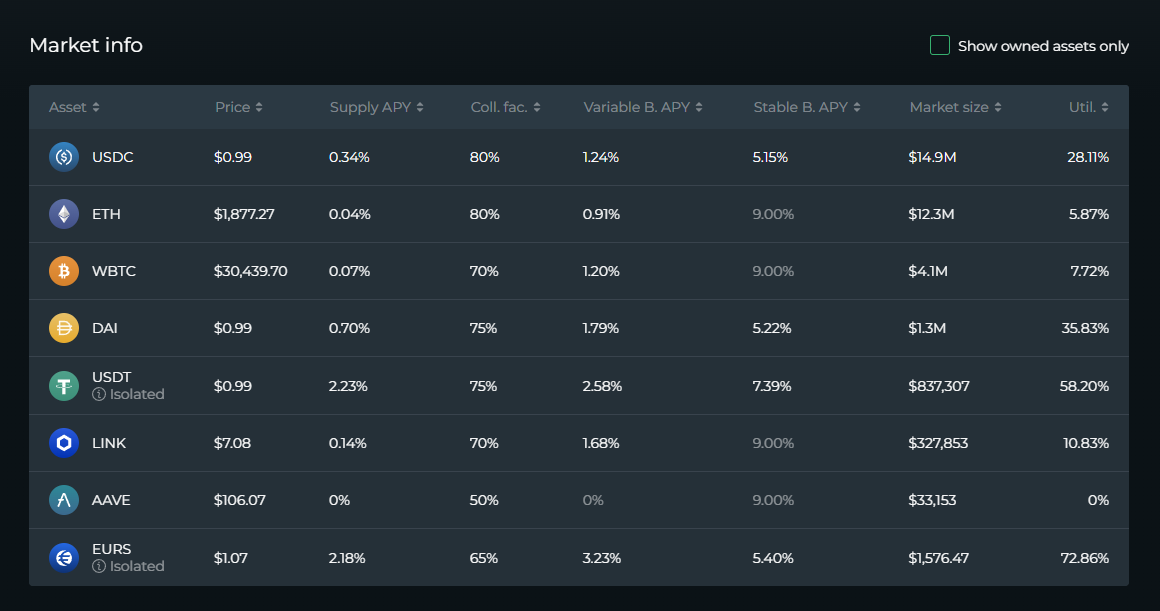 P.S. Keep an eye on the DFS blog, as we'll be posting a more detailed rundown on some of the most important new features in Aave v3 next week!
Assets bridging at the best rates
As most of our historic users have been predominantly on Ethereum mainnet, it only makes sense for us to also provide bridging options for anyone looking to move assets to any of the supported L2s and try things out there.
For our choice of a bridging protocol, we went with LI.FI which is an aggregator that aims to get you the best rates available when moving assets between chains (and it's often the case that you can gain a bit extra in arbitrage when moving from one network to another).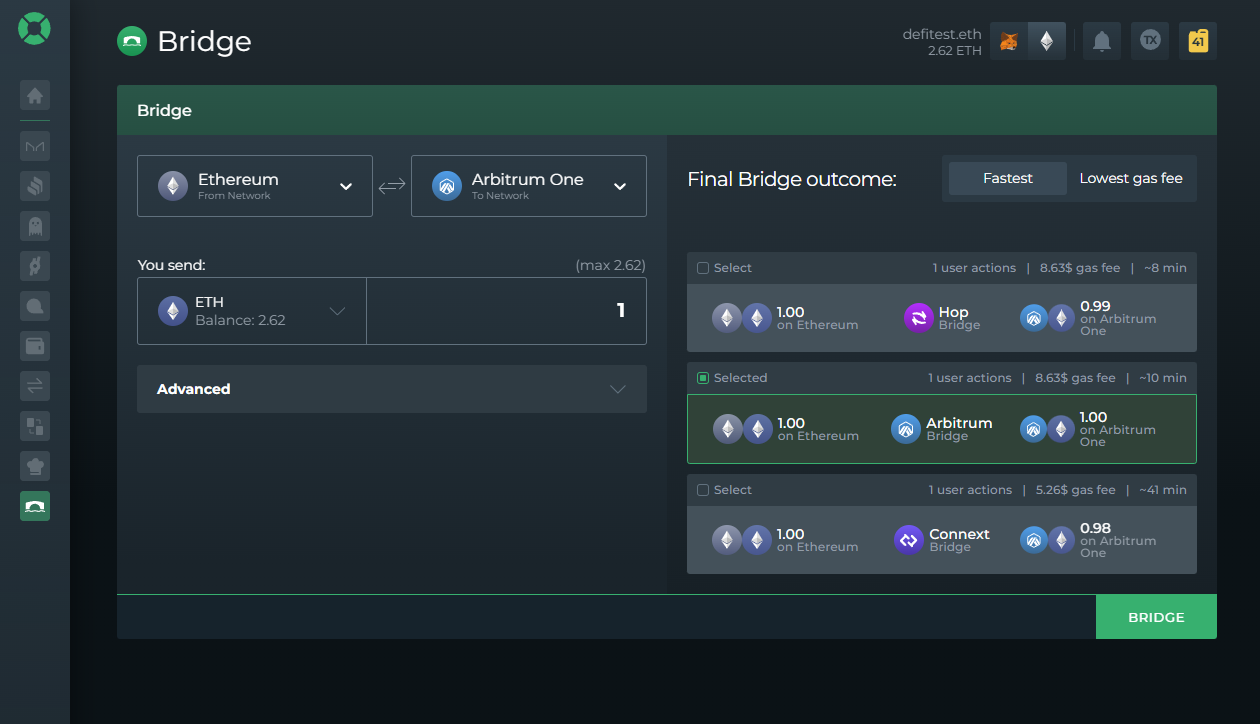 Please note that we'll currently only support simple asset bridging, without an option to migrate whole existing positions between different networks. However, that certainly is a feature we want to provide to users and hope to be able to deliver later this year.
The DeFi Saver experience you expect
We'd also like to highlight that all our integrations on L2s are done with the same approach as on the mainnet, using our Recipes architecture introduced in early 2021 and still using tried and tested dsproxies (that you'll see labeled as "smart wallets" in the UI) to keep user positions and enable complex transactions.
This also means that you can expect to see our Recipe Creator make an appearance on L2s shortly, as soon as we have a few more protocols integrated on Arbitrum and Optimism.
On top of that, the fan favourite Simulation mode is also available on all of the supported networks for experimenting and testing, so that's another option to consider for confirming whether migrating to Arbitrum or Optimism would be a good move for you.
What's next
With the initial L2 release now done, we aim to keep the ball rolling with regular feature updates.
In terms of integrations, you can expect to see support for another lending protocol (whose stablecoin's name rhymes with DAI) in a matter of a few weeks. Outside of that, we'll also be looking to put together an L2 Smart Savings dashboard, and we're looking forward to seeing OG projects such as Maker and Compound join the L2 ecosystems.
Work is also underway for automated strategies on L2s, where we plan to provide both our trademark liquidation protection options, as well as some options which are made more possible by greatly reduced tx fees, including automated DCA strategies and custom Uni v3 rebalancing.
As always, we're open to all ideas and suggestions you may have on either new integrations or new automated strategies, so make sure to join the DFS discord and let us know.
Here's to a great #L222!🍻