Guides
DeFi Saver MakerDAO Dashboard Quick Start Guide
Get your copy of our first quick start guide here! And feel free to take extras to share later🥳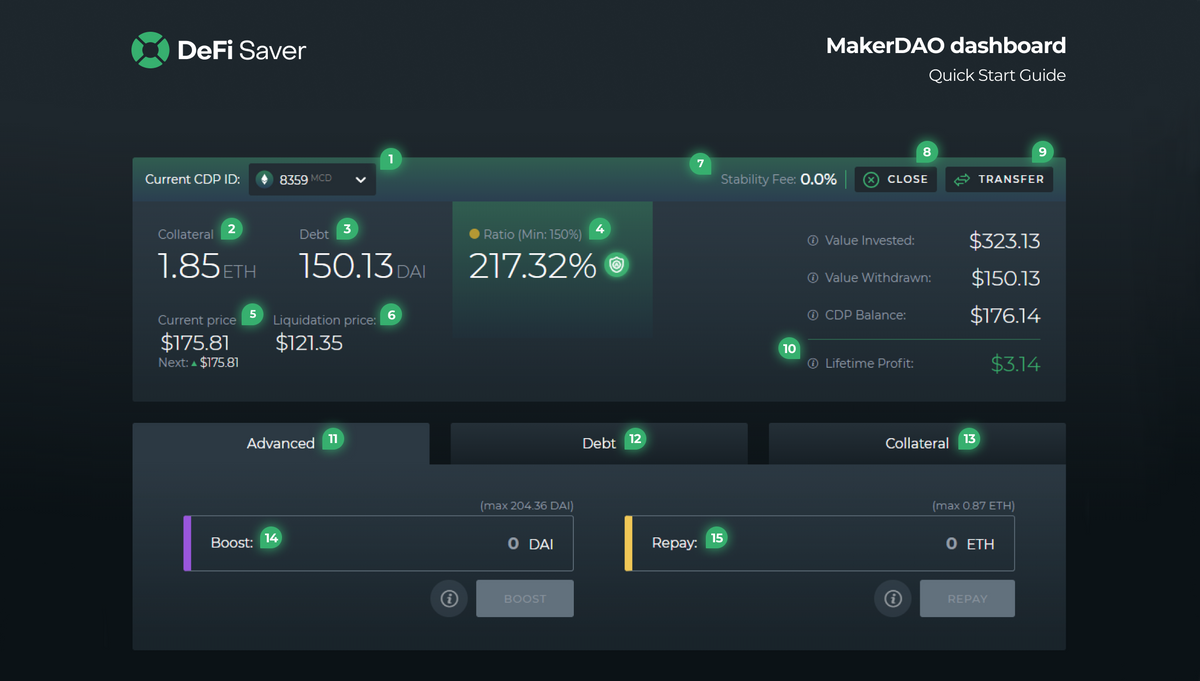 Get your copy of our first quick start guide here! And feel free to take extras to share later🥳
We have been working on creating the best MakerDAO management app for a full year now. And with unique features such as our signature Boost and Repay 1-transaction (de)leveraging options, CDP Automation and 1-transaction CDP Closing, we believe DeFi Saver currently offers one of the most complete user experiences for MakerDAO.
Even though we put a lot of thought and effort into UI and UX design in order to make everything self-explanatory and as straightforward as possible, we fully understand some might feel overwhelmed at first. This is why we put together a simple quick start guide that briefly explains everything available in our MakerDAO dashboard.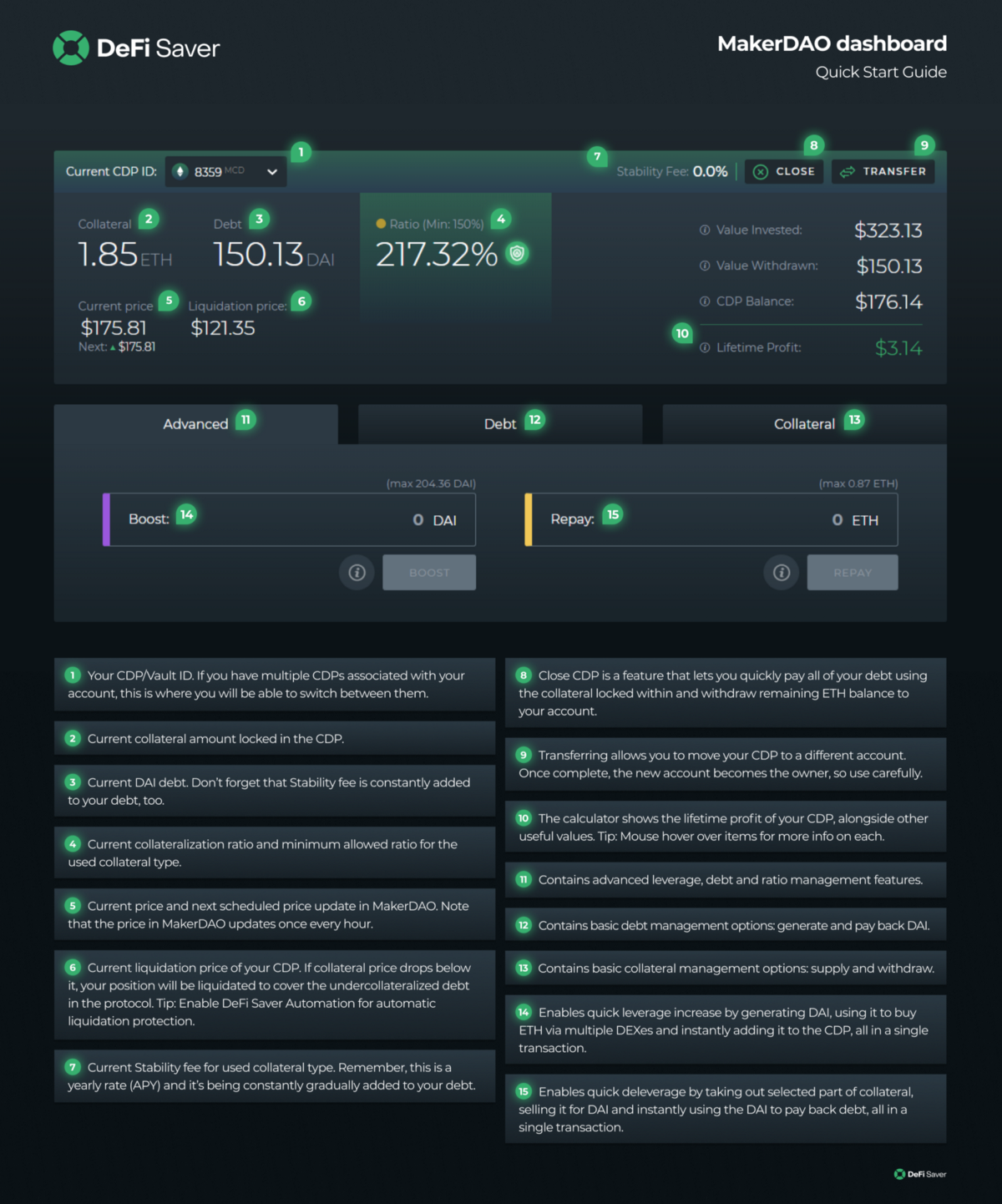 We hope you find this helpful and please feel free to download and share it forward. We'll also be creating similar guides for our other features (Automation, Smart Savings and Compound dashboards) in the following weeks.
There's a lot we are working on right now, so make sure to follow us on Twitter or join our Discord server to keep up with everything!
Stay safe and talk again very soon.
Stay connected:
🌍: DeFiSaver.com
💬: Official Discord
📢: Official Twitter