The new DeFi Saver blog
After years spent with Medium, we are very happy to welcome you to the new DeFi Saver blog. Subscribe https://blog.defisaver.com/#/portal/signup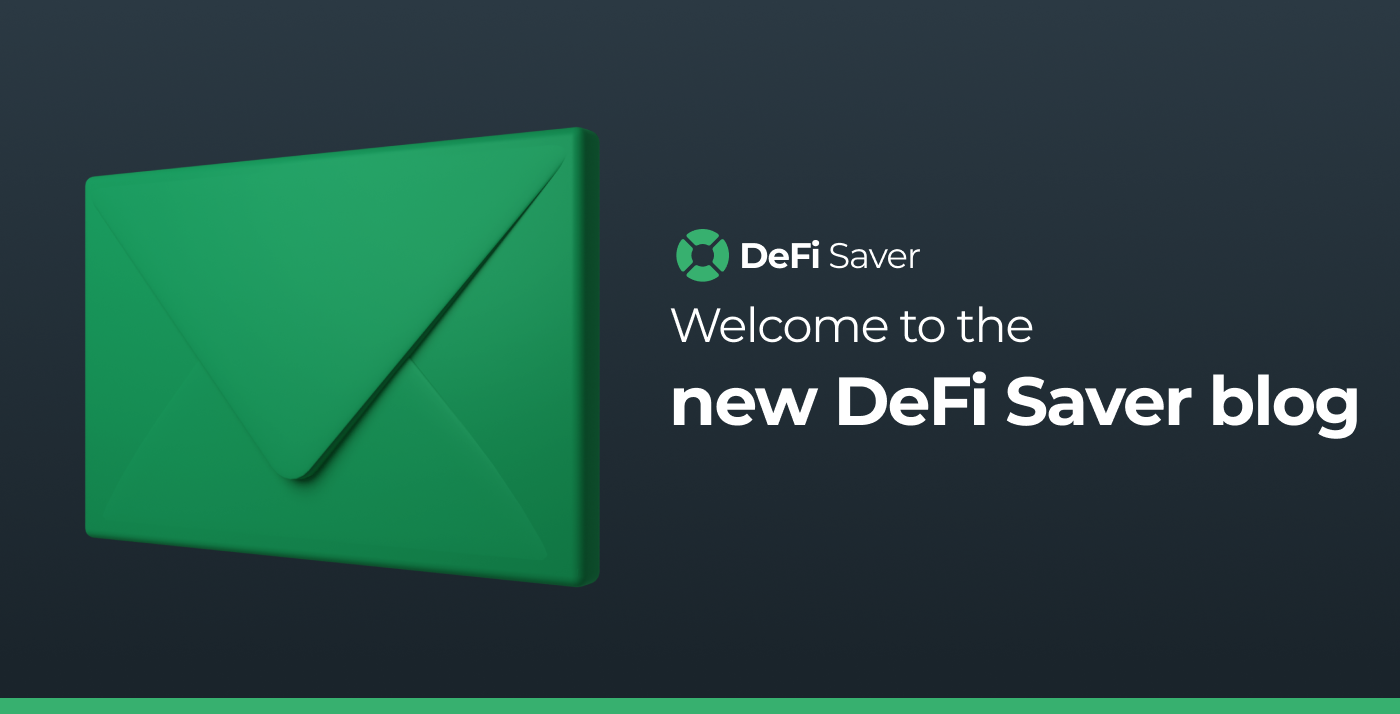 After years spent with Medium, we are very happy to welcome you to the new DeFi Saver blog.
If you've been with us long enough, you may remember that the first few of our release posts were published on the Decenter blog, before we branched out DeFi Saver content onto Medium.
And, really, Medium is a great platform to utilise for a project when first starting out, as it's extremely quick to set up, very easy to use and it just works and looks great, all at the same time.
However, Medium has always been hit and miss for the crypto community and even in 2017 and 2018 we've known of teams and projects having issues with their content being either temporarily censored or permanently removed from the platform.
More recently, there was, for example, the case of Alchemix Finance's Medium blog being temporarily shutdown at a critical time, during their issues with the at the time just released alETH vault.
In order to prevent any such issues with our content delivery in the future, we are switching to a self-hosted blog that is now available at blog.defisaver.com.
For anyone interested, we have decided to go with the Ghost open source blogging platform, as suggested by Nat in the thread linked above, as well as our friends at project 0x, among others.
Note: All previous posts will be available both here and on Medium for the time being.
Now that we're all sorted out with a new home for our blog, you can expect an avalanche of content in the coming weeks and months, as we've got a lot planned.
Make sure to bookmark blog.defisaver.com and we hope to see you again very soon!
Stay connected:
🌍: DeFiSaver.com
💬: DFS Discord
📢: DFS Twitter
🗣️: DFS Forum